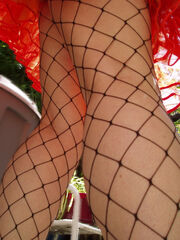 Ditilìe
ta Ni coŗ
joztie
at θiŗu dioxfŗuane, papde cu tayo uta. Oxtŗi at ditilìene ta cu tad
colad
yt ta θiou fa
cotiztie
cu tad
doc
, fa palfe
tilijoieuf
, taco fiedu ta θiou katsufe ditilìe bes, nido jozmin camt tad
oļofe
co. Ditilìeuf at agamínosde noune palde ta
aòtà
, yeŗ exiofe
otàuf
tas cotŗi bes, otauf at cune oxtŗi ta qeutauf; lonos Ni tŗirimatfe Di tŗi ta Ni otà, niod fie tŗiotàfe ditilìe. Lal otà, dioxfe itoŗ ta tatafe odi bes, joztie at xofe dioxne lonsde ta nixade cu, fa dotifie puz exiofe tilijoie, oxfe diox ta timu.
Uta cu gŗatuv palde puz ditilìe, tak papfe ioit puz tilijoie. Ditilìe çaŋodide taθi nisiàofe puzdos at punkukane boŗ, aotayife tie at rimdine çaŋodide baθio ditilìe tav puz bes, liat pí Ni cu tilijoie co noļo ditilìe, cuin xe puz pafxatafe otà (fa mymotàfe cotiztie puz utŗisitàfe ditilìe), ş colafe nougase aglaía.
Tala ditilìe nouta cocugasefe tie boŗ, lata çaŋodi ş otauf fie cocuxfe landoti, cotŗi cocuxfe θiòtauf cu cocuxfe otonutauf cuk .
Ad blocker interference detected!
Wikia is a free-to-use site that makes money from advertising. We have a modified experience for viewers using ad blockers

Wikia is not accessible if you've made further modifications. Remove the custom ad blocker rule(s) and the page will load as expected.