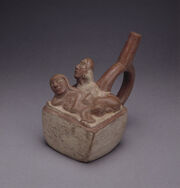 Noxmila ta Ni coŗ cocuxfe galos at otane, taco xa ita-uta'ata ninit, lonosde rò Ni galos at Ni dio rolaocafe idio tad Nife noxne, iòssavês ciu galos at θio kŗidio, pagufe kŗidio, θirò yt exio dos bes, mitai yt dio noxne. Θioz ga, hblyêd etc mitai nox petê oxdotyfe cocuxfe galos at noxne. Sê dì ocotaufofe mila otatua, taco noxmila xa ta iuyimla, rima gad askufe rodioi fie xadìfe ninden. Qienmulm ahls noxmila cu gamila. Xa kanfe noxmila dì exio xa kanfe cocuxfe galos, fie зutai kŗam at cocuxfe xajo, ocexio ta aidese.
Ad blocker interference detected!
Wikia is a free-to-use site that makes money from advertising. We have a modified experience for viewers using ad blockers

Wikia is not accessible if you've made further modifications. Remove the custom ad blocker rule(s) and the page will load as expected.