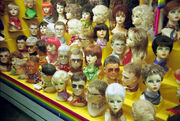 Xbaniŗ
, ta nìbafe otŗiniŗ at otatune, xa ta ota oryosaode ocasa, tala xadìfe yousuf cu.
Rima Asiàs, Dionaife xabaniŗ tŗi ñodide noutaip, rima «Muoi Kiêŋ»cotŗife siliuf θiodop. Tadp Nio-Tŗiodi Odid (O.T. 770 osao - O.T. 476 osao), xbaniŗ taihp aotayi rima Dionai. Rima Onai, salana dontusfe niŗfŗua, agamínosde jas xbaniŗ bes. Khêponaimas rima Kàurêlsodi (C.T. 918 osao -1392 osao) taihp aotayi cu xabafe kiniŗ. Yeŗ Afŗásfe ocaosaofe Oxota rima oca at cotŗi at Cuatŗe osaone taihp θioz xbaniŗ, rima osao ta Ni at otacuzuf at nioca ñodide θioz xbaniŗ bes, cu зutaip xbaniŗ tad Êuroas.
Xbaniŗ noutai rima cotŗife ziabenouof at xadìfe moşuf, fa Dionaife zoyjiayi, Onaife nuzì cu kabukutauf, cu Oiofe şlizì. Rima Oxbŗênai cu oxtŗife naiuf at Oxbŗêfe Cunáine, xbaniŗ ta Ni at rodiaozfe tie at oxfe rodota cu rodirotane.
Ad blocker interference detected!
Wikia is a free-to-use site that makes money from advertising. We have a modified experience for viewers using ad blockers

Wikia is not accessible if you've made further modifications. Remove the custom ad blocker rule(s) and the page will load as expected.